NEET (AIPMT) 2019 is considered one of the most popular medical entrance exams for admission in about 2,200 MBBS and 300 BDS seats at 130 government medical and 30 dental colleges all over India. The National Eligibility cum Entrance Test will be held on 5th May, 2019 except in Andhra Pradesh and Jammu and Kashmir.
Every year, more than 5 laky students appear in the NEET (AIPMT) medical entrance exams. The National Testing Agency (NTA) will conduct the National Eligibility cum Entrance Test 2019 (NEET) 2019 (Earlier known as AIPMT) to screen students for 15% seats in all the medical or dental colleges of India. Several state governments, universities, and institutions also accept NEET (AIPMT) scores to admit students to their MBBS and BDS courses.
NEET (AIPMT) 2019 Eligibility Criteria
The applicant must be at least 17 years old onlast week of December, 2019 to be eligible for the exam.
The upper age limit for candidates seeking admission under 15 per cent All India Quota Seats is 25 years – as onlast week of December, 2018. However, there is an age relaxation of 5 years for candidates belonging to Scheduled Castes/ Scheduled Tribes/Other Backward Classes.
Those applicants who have studied Physics, Chemistry, Biology/Biotechnology, and English and have scored 50% marks in their Class 12 board exams are eligible for the NEET (AIPMT) exam.
There are over 4000+ Career options available today including in fields previously unheard of. For Example today we have career's like Paleoscatologists, Chiropractor, Somnologist and many more!
With Less than 10% students career consulting an expert before making a career choice, it does not come as a surprise that over 90% careers are chosen without understanding the child's caliber!
Let's not forget, Career is a Life time decision, let's choose wisely!
If you haven't got started, please give yourself a well-mannered punch (yeah, I don't like violence) and start preparing today! The most important step of all is the first step, guys. You can plan the journey to the destination well only if you know the starting point.
Study each subject for 2 hours daily
Study from NCERT textbooks, when you finish studying NCERT start using a reference book.
List down all the formulas, reactions and keep revising them
Solve physics numerical daily.
Solve previous year question papers.
Plan your week properly.
Understand biology diagrams
Make notes.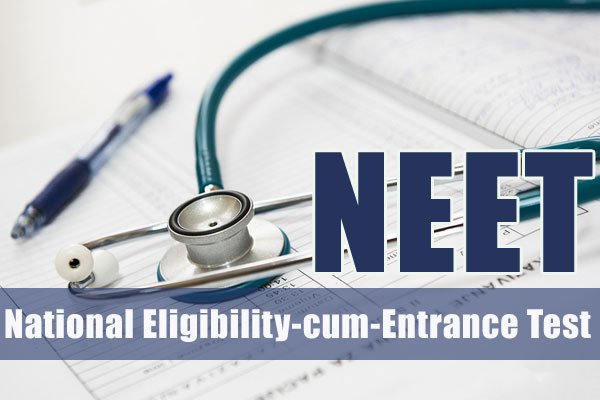 Biology
Read NCERT textbooks thoroughly.
Most important topics: living world, human reproduction, evolution, microbes in human welfare, inheritance and variation, chemical control and co-ordination, anatomy of flowering plants.
Should do topics photosynthesis, enhancement in food production, biotechnology, circulation, plant kingdom, structural organization in animals, reproduction in organisms, ecosystem.
Do these topics after finishing the important ones: human health and diseases, respiration in plants, animal kingdom, and exchange of gases, biodiversity, and cell division.
 Physics
Most important: electrostatics, current electricity, electronic devices, kinematics, magnetic effect, oscillation and waves.
Should do topics: laws of motion, optics, atom and nuclei, magnetic induction, dual nature of matter and radiation, alternating current.
Do when you have time left: gravitation, work energy, physical world and measurement, electromagnetic waves, properties of bulk matter.
 Chemistry
Most important :organic chemistry basic principles, chemical bonding, molecular structure block elements,equilibrium,thermodynamics,biomolecules,aldehydes ketones and carboxylic acids, alcohol phenol ethers, chemical kinetics.
Should do: redox reactions and f blocks block, solutions, hydrocarbons, structure of atom, organic compounds of nitrogen, haloalkanes and haloarenes, hydrogen.
When you have time: polymers, solid state, state of matter, some basic concepts of chemistry, surface chemistry, electrochemistry, chemistry in daily life.
POSITIVE Attitude is imperative
Your attitude decides the effectiveness of the learning process. If you possess a negative approach and keep saying that you can't do it, then this won't commit to the idea of learning. A grumbling approach will only make things difficult. The moment you start thinking positively, your brain will show greater activity. A right frame of mind also makes you feel less anxious and more open to new ideas.
These were some tips to crack AIPMIT (NEET).I hope the above information will be useful for your preparations. Check out the NEET Application Form & Expected Pattern of NEET.