Hi All, welcome to Brain Checker's blog, in today's article we will be talking about Does CGPA Matter? For studying abroad, placements, MBA, MTech?. I am Keya Raje, a Counseling Psychologist and Co-Founder, Brain Checker, I have been working as a Career Counselor and Mental Health Professional for last 10+Years. In this article, we will be talking about Does CGPA Matter? For studying abroad, placements, MBA, MTech?  So let's begin.
Does CGPA Matter? For studying abroad, placements, MBA, MTech?
does cgpa matter I know this is a question that none of us have enough clarity about personally for me I've been in the education sector for the past two years and I've coached hundreds of candidates with different career aspirations be it placements MBA starting abroad or Masters or PhD in India I've gotten a complete picture of where cgpa matters and where it doesn't and that is what I'm going to share with you today
1 .studying abroad
thank you foreign a lot of us want to pursue our higher studies like Masters or PhD abroad and the same question pops up how important is cgpa for the admissions committee to be honest with you it does play a significant role in the application process for some universities they have a cgpa cutoff where they ask for first class distinction of first class honors to be able to apply for other universities even if they don't have a cut off as such they do take cgp into consideration to compare you with other candidates having said that abroad applications are not just about cgpa they are about your test scores be a GRE GMAT TOEFL or ilts they are also about your research exposure work experience relevant internships and the strength of your sop and loers so even if you have a low cgpa or you have a backlog in any of the subject that doesn't mean you can't fulfill your dream of studying abroad you still can what you need to do is make your profile so strong that the admissions committee is compelled to overlook that GPA
2 . Mtech or PhD in india
a lot of us think that getting good gate scores is important to get IIT seats for postgraduate programs in India that's actually not true yesterday I was looking at the admission requirements for the iits and I saw that even they need a minimum cgpa of 8 out of 10 for you to qualify for those University admissions so if you want to pursue your higher studies in India then along with your gate preparation you also need to focus on your cgpa
3 . MBA programs in india
a lot of students after their engineering go for an MBA either immediately or two three years after work experience so for some of the top MBA institutes apart from your cat's course cgp is also a criteria to get that initial shortlist along with your class 10 and Class 12 marks some of the private institutes they wave off the cgpa criteria but most of them do so it's better to keep it on the higher side now say for example you do get into an Institute where cgp is not a criteria but it again becomes important for your summer placements and final placements so there's no escaping it basically so if MBA is something which is on your list then my suggestion to you would be that along with your cat preparation make sure that you keep your cgp8 power as well
4 placements
most of us sit for placements after completing our graduation and this is the most confusing part do companies really care about our cgpa or they only care about our skills and qualifications the answer is different companies have different preferences some companies do use cgpa for initial shortlisting if I share my personal example with you I graduated from RB College of Engineering where the average cgpa was around 8 out of 10. So the companies which used to shortlist candidates based on cgpa their cutoff used to be either seven cgpa or hcgpa very few companies like KPMG had a cgpa cutoff of Nine the cutoff can vary from company to company and college to college for some colleges the average egpa score is only less and so companies set their cutoffs accordingly but for a lot of companies they are now changing the trend and they look at things like aptitude logical reasoning and technical skills to shortlist candidates a lot of tech companies nowadays conduct coding grounds which you need to clear to be able to reach the interview process for other companies they organize hackathons coding competitions and aptitude rounds and the top performers are shortlisted for further process so in these cases it doesn't matter at all what your cgpa is and what is more important is the skills that you have built over the years focus on CGPA skill building so what should you do focus on your cgpa or focus on skill building well one way is to decide which kind of companies you would like to work with and whether they take cgp into consideration or not and then you can prepare yourself accordingly if I were you I would spend most of my year on skill building and just before the exams I would make sure I study properly to be honest engineering or college exams for that matter are not that difficult and you can get above average marks with little effort and this way you will be able to keep all your options open for those of you who have already graduated or you are in your final year and there's nothing that you can do about cgpa now what I would suggest you do is focus on your profile building do some relevant internships take extra courses for skill building participate in relevant competitions and basically make a very strong resume so that even if your cgpa is low no company feels like rejecting you
5 . freelancing or entreneurship
when you bilder skill unique people pay you for that skill and then nothing else matters your education your college or your cgpa you are paid for your skill and skill only so whether you are a Content writer graphic designer video editor or YouTuber nobody is going to ask what your cgpa is to give you work or to collaborate with you if you have a startup idea you can build your product and Pitch it to the investors they're not going to care how well you did in your college if they like your product so something like this is your calling then you don't have to worry about college marks at all and you can give hundred percent to that unique skill or idea that you care about so guys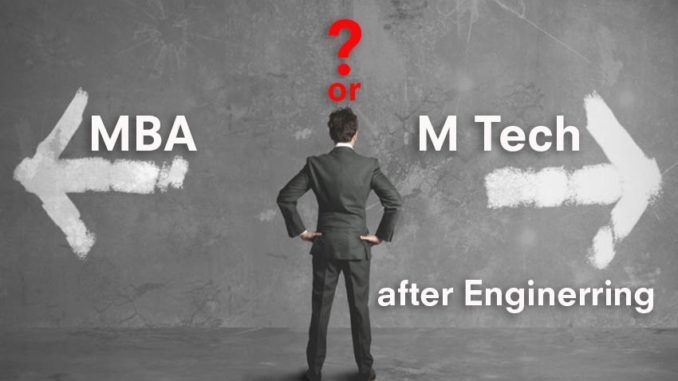 For more information on this and other research from Brain Checker, please visit our web site (https://www.brainchecker.in) or call us on our National Helpline at +91-9970057774 or fill out the inquiry form https://rb.gy/6b1zpp form and our team will reach out to you shortly. If you liked our article please subscribe to our YouTube channel  https://rb.gy/b5g4er  for more such content. Thank you for reading.