Welcome to brain checker,
"Art is something that makes you breathe with a different kind of happiness."
If you are naturally good artist then you can make your career in fine arts
Today we will discuss a very interesting career path that is a Bachelor of Fine Arts. You Probably heard about the famous personality M F Hussain if did not hear, then must watch "Gaja Gamini" film. He was a versatile artist who changed the views of generation in the art. Many artists are inspired by his art. Well, let's discuss BFA in more detail, this is a standard undergraduate degree program is meant for the students who have a passion for study fine arts and different aspect of it like drawing, painting, sculpting and visualization etc.
BFA course focuses on design studies like critical thinking, project development, community engagement and collaboration. Students will learn to translate concepts into individual expression by using drawing, color, form, space, structure, and composition and by developing a solid understanding of tools and media. Above all, they will learn to cultivate the intellectual, conceptual, and critical skills required to successfully launch their careers in today's highly demanding graphics and communication design industry and emerging new media based interactive design setups, apart from advertising and brand management agencies. A BFA Student can make his career with the best salary and get the job in Good companies.
Current Scenario of Fine Arts in India
  Today there is a wide range of jobs available for a graduate in fine arts. The opportunities are many. There is a good demand for artists in various fields like, jewelry, designer clothes, hand printing, cinema, Television, internet, printing press, educational institutions, advertisement companies, art studios and boutiques. Various posts can also be found in the government jobs as well.
One can see that in every field an artist is required whether he is an architect, singer, designer, painter or even a website designer, a graduate in fine arts has a lot of scope today than ever before. One can also specialize in any one subject to obtain mastery in the subject like the music, calligraphy, dance, illustration, cartooning, etc.
Following are some specializations in fine arts:
Applied Arts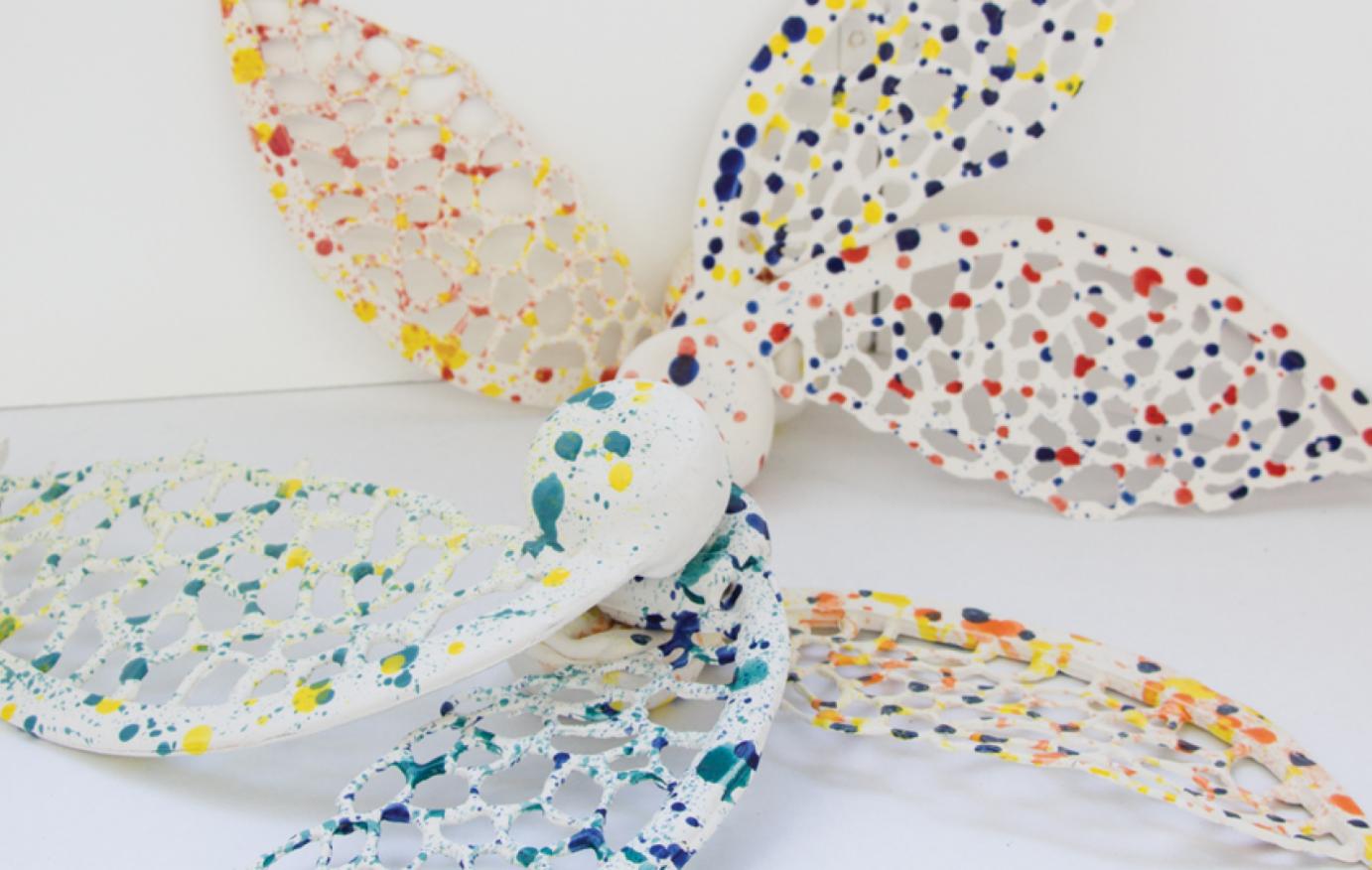 Applied Arts means a visual Presentaion of a subject and product with the help of Shapes, Colors, Images, Fonts and space.It is a best professional course to make successful career with good salary and creativity. Applied Arts unleashes your creative thoughts and makes them so beautiful. In this course there is syllabus to design Brochure, Visiting cards, Magzine, Newspapar, Flyer, Web Template, Prospectus, Flex, Banners , graphic visualization and Photo retouching.
Painting
The Painting programme BFA integrates as a fundamental form of visual and artistic sense. The principal component of the Painting program is studio activity, and students explore various forms of painting in the first years of the major. Students also consider the roles of sight, insight, and perception in relation to processes of making from the foundation level onward.
Sculpting
The Sculpture of BFA program, the student will learn to give sequenced studio approach to three-dimensional creation in a variety of materials & techniques that prepare students to make the career as a professional sculpture artist. Through working from the figure and from observation, the backbone of the curriculum, students learn about medium, form, and content.
Visual Communication
Eligibility
Candidates who passed 10+2 examination would be eligible for Bachelor's degree in fine arts.
Candidates with Bachelor's degree in Fine Arts is eligible for master's degree in fine arts.Top colleges for Fine Art
Faculty of Fine Arts, Jamia Millia Islamia, Delhi Lovely Professional university, Jalandhar
Department of Fine Arts, Stella Maris College, Chennai
Department of Fine Arts, Mahatma Gandhi Kashi Vidyapith, Varanasi
Department of Fine Arts, Aligarh Muslim University, Aligarh
Major Fine Arts exams in India 
 The eligibility for the students who want to pursue graduation in fine arts is to complete 12th grade from a recognized university. But, it is also necessary that he possess a natural interest and a natural talent to flair well in the course. Therefore, many universities also conduct entrance exam for enrolling the students in their college and test their talent. On completion of the Bachelor's degree, one can also take up Master's degree in any specialization. The list of entrance exams are:
B.H.U BFA entrance exam
UP TGT
Delhi University entrance exam
JNAFAU entrance exam
Career Opportunity
Some of the Students have the misunderstanding that there is not a good career in the field of fine art and painting. Many of students ask for the scope of painting or the opportunity in the field of painting.
By the end of this course you may be hired by the museum or art galleries for the private and corporate collection. You may also works in colleges as faculty, or run private workshops and classes.
You may be the graphic designer because of the subject as animation is included in the curriculum of this course.
You can also be self-employed & work in these areas such as glass painting, tattoo designing, conventional canvas painting, pot painting, etc.
There are equal opportunities in both the Government & Private Fields.
If You have Creative mind & Good in painting must choose this career.
If you can't decide which career is best for you
Here brain checker help out to choose your career
Brain checker is india's largest career counseling company
To choose your density get in touch with Certified Brain Checker Counselor !!
Job Areas:
Teaching
Animation
Advertising
Software companies
Online services
Clothing industries
Ceramics industry
Textile Designing
Digital Media
Direction
Following are some career opportunities:
Freelance Artist
Art Historian
Freelance Artist
Art Historian
Art Teacher
Interior Designer
School Teacher
University Lecturer /Professor
Art gallery Curator
Art Director Web Designer
brain checker provides you bucket of career recommendations related to your interest area
Remuneration
A fresher in this profession can earn upto Rs. 10,000 to Rs. 15,000 per month according to their talent and work. After gaining an experience in this field, you can earn up to Rs. 20,000 to Rs 25,000 per month on the basis of your work experience, company you work, location, etc.
college going student ?can't decide right career choice ? interest area not cleared ?click here.