Welcome to Brain Checker,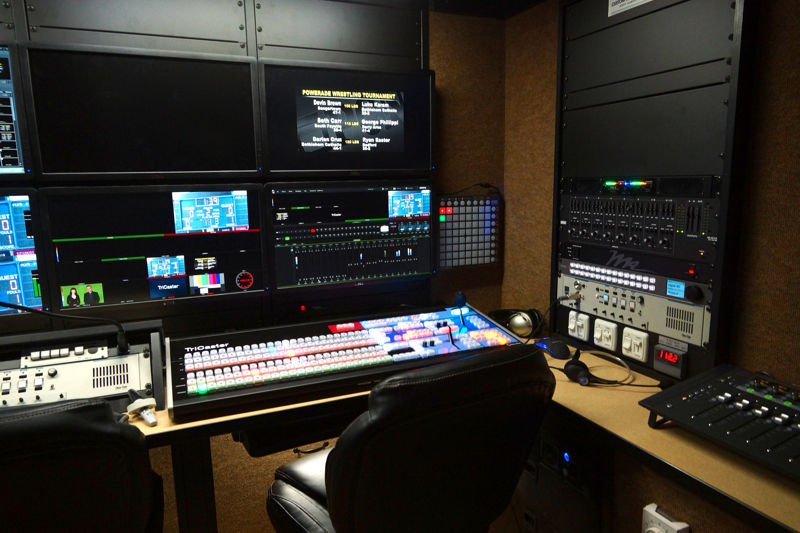 Today in this article we are going to discuss one more bright career option that is Broadcast engineering.
First you need to understand what is broadcast engineering ?
Broadcast engineering is the field of electrical engineering, and now to some extent computer engineering and information technology, which deals with radio and television broadcasting.
What do broadcast Engineers do?
Broadcast engineering is the field of electrical engineering, and now to some extent computer engineering, which deals with radio and television broadcasting.
Modern duties of a Broadcast Engineer include:
Maintaining broadcast automation systems for the studio and automatic transmission systems for the transmitter plant.
Video – Standard / High Definition.
Video compression – DV25, MPEG, DVB or ATSC
Television studios – Broadcast Cameras and lenses
Vision Mixers or Production switchers
Digital server payout technologies
Broadcast automation
Disk storage – RAID / NAS / SAN technologies
Archives – Tape archives or grid storage technologies networking
Operating systems – Windows / Linux
Post production – Capture and Non-linear editing
RF satellite unlinking – High powered Amplifiers
RF satellite down linking – Band detection, carrier detection and IRD tuning etc.
 Why Broadcast Engineering? 
Chance to travel around the world and work in many geographical locations
The opportunity to work in an end number of industries which are directly or indirectly related to broadcasting (TV, radio, cable, internet broadcasting)
Better understanding of media work culture is attained
 Skills required
Good practical and technical skills
Decent knowledge of electrical and electronic equipment
Awareness of health and safety in the workplace
Ability to find and repair faults
Good communication and teamwork skill
Stamina and fitness
IT skills.
Sufficient color vision and hearing
 Eligibility 
Completion of High School education in Science stream with Math and Physics. Students are required to go through an entrance exam to gain admissions
Must pass AIEEE or any other state level engineering tests
With Less than 10% students career consulting an expert before making a career choice, it does not come as a surprise that over 90% careers are chosen without understanding the child's caliber!
Let's not forget, Career is a Life time decision, let's choose wisely!
 Where to study?
Broadcast Engineering Society, Bangalore
Zee Institute of Media Arts, Mumbai
SNS College of Technology, Coimbatore
Symbiosis Institute of Media & Communication, Pune
Indian Film and Television Institute, Meerut
Broadcast Engineering Society, New Delhi
Wigan and Leigh College, India (Nagpur, Bhubaneswar, Hyderabad)
Engineers here may be required to :
Design and set up video and audio circuits.
Set up studio equipment to support editing and transmission
Link studios to outside broadcasts
Repair and maintenance of technical equipment.
Apart from these few duties, there are job titles that can be secured like: 
Chief Engineer
Assistant Chief Engineer
Experienced Broadcast Engineer
Entry-level Broadcast Engineer
Taking up this branch of engineering might prove beneficial for people who would like to explore the world of television and radio plays have a keen interest in different types of sound.
 Salary
For a fresher, the starting salary can be around Rs 30,000 and Rs 35,000 per month. For experienced candidates, the salary can go up to Rs 40,000- Rs 45,000 per month.
Here Brain Checker helps you to choose best career according to your skills & interest
Brain Checker is India's No.1 Career Counseling Company which deals with Career counseling, Career planning ,Childhood development etc.
Contact Certified Brain Checker Counselor Today And Choose Best Career Option for your great future..!
Find More Related Articles here,
We Hope You find this article useful..!
Next Time Will Come with New Career Article For you..!
Like ! Comment ! Share !