Engineering exists in the lives of human kind since time immemorial.
'Engineering' has been in existence since ancient times and the Pyramids of Egypt, Parthenon of Greece, Acropolis, and more are living proof of that fact. These masterpieces stand as a testament of the skills and ingenuity of the civil and military engineers of the ancient era. The applications of Engineering span across all industries, sectors and geographies. With a variety of fields like Chemical, Civil, Electrical, Mechanical, and more, engineers hold the power of changing the landscape of industry, be it technology, health, infrastructure or manufacturing.There are multiple institutions which offer aspiring engineers specializations in these multidimensional fields. We all know of the famous IITs and NITs, and their aura in the field of engineering. Keeping them aside, here are best engineering colleges in India along with their ranks and entrance conditions.
Top 20 Engineering Colleges in India Apart from IITs and NITS Given by Brain Checker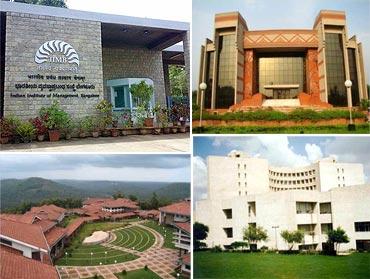 The Birla Institute of Technology & Science, BITS Pilani is an all-India Institute for higher education.  The primary motive of BITS is to "train young men and women able and eager to create and put into action such ideas, methods, techniques and information".
Vellore Institute of Technology ,Vellore
Vellore Institute of Technology (VIT), formerly Vellore Engineering College is a private deemed university institute located in the outskirts of Vellore, Tamil Nadu, India. Founded in 1984, as Vellore Engineering College, by G. Viswanathan, the institution offers 20 undergraduate, 34 postgraduate, four integrated and four research programs.
PSG College of Technology ,Coimbatore
PSG COLLEGE OF TECHNOLOGY, an institution of academic excellence, was founded in the year 1951 by PSG & Sons' Charities Trust. The emphasis of the Trust is on vocational education & production oriented industrial training.
International institute of Information Technology (IIIT) ,Hyderabad
Thapar Institute of Engineering and Technology, Patiala
Thapar Institute of Engineering & Technology has been accredited with an 'A' grade by the National Assessment and Accreditation Council (NAAC). We constantly evolve our teaching methods, and provide quality education to our students, whom we see as unique individuals with different interests and aspirations.
Dhirubhai Ambani IICT ,Gandhinagar 
DA-IICT has a modern, networked campus with optical fibre cable connectivity between buildings. It has IT infrastructure, computing and communication resources, electronic access controls and a payment system through smart cards.
Birla Institute of Technology (BIT) ,Mesra (Ranchi)
Birla Institute of Technology, Mesra (BIT Mesra) is an Indian institute of higher education and a deemed University under Section 3 of the UGC Act.
R.V. College of Engineering ,Bangalore
Nirma Institute of Technology (NIT) ,Ahmedabad
Manipal Institute of Technology ,Manipal
SSN College of Engineering ,Chennai
Sardar Patel College of Engineering ,Mumbai
P.E.S. Institute of Technology, Bangalore
Maharashtra Institute of Technology,Pune
Amrita Institute of Technology and Science,Coimbatore
National Institute of Engineering ,Mysore
B.M.S. College of Engineering, Bangalore
Amity School of Engineering ,Noida
College of Engineering ,Pune
Chaitanya Bharathi Institute of Technology,Hyderabad
There are over 4000+ Career options available today including in fields previously unheard of. For Example today we have career's like Paleoscatologists, Chiropractor, Somnologist and many more! With Less than 10% students career consulting an expert before making a career choice, it does not come as a surprise that over 90% careers are chosen without understanding the child's caliber! Let's not forget, Career is a Life time decision, let's choose wisely! We hope that you find this article useful..! Like ! Share ! comment ! Read more Engineers career articles here!