Hi All, welcome to Brain Checker's blog, in today's article we will be talking about What does a Marine Engineer do? | Career. I am Keya Raje, a Counseling Psychologist and Co-Founder, Brain Checker, I have been working as a Career Counselor and Mental Health Professional for last 10+Years. In this article, we will be talking about What does a Marine Engineer do? | Career. So let's begin.
A Marine Engineer is someone who designs, builds, tests, and repairs ships, boats, underwater craft, offshore platforms, and drilling equipment. They often work closely with naval architects to design everything from small yachts and fishing boats to submarines and aircraft carriers.
A Marine Engineer (or ship engineer) works to research, develop, and construct new marine vessels and their parts. This includes creating blueprints, designing engines and propulsion systems, testing prototypes, and supervising the construction of full-size ships.
Marine engineers can choose to work on certain types of vessels (Passenger boats, sailboats, cruise ships, submarines, or military battleships and aircraft carriers). He or she often oversees the construction of prototypes and helps to test and tweak finished boats.
When working on smaller recreational vessels, such as sailboats, speedboats, and fishing boats, marine engineers will design new models, improve different types of on-board systems, experiment with different types of fuels and fuel systems, navigation systems, steering systems, propulsion devices, outboard and inboard motors, and other important equipment. When working on larger ships, such as cruise ships or ocean liners, marine engineers use computer-aided drafting programs to conduct simulated efficiency tests and to design systems. The engineer is very involved with the construction process and has specialized knowledge of large-scale power supply systems and propulsion devices.
Marine engineers are responsible for designing on-board systems such as:
– Steering or control systems
– Propulsion systems (gas turbine, diesel engine, or nuclear reactor)
– Mechanical and electrical systems
Marine engineer: job profiles and salary
A marine engineer can explore various job profiles including:
Chief Engineer
Chief Electric Technical Officer
Design Engineer
Navy Personnel
Maintenance Engineer
Port Manager
Marine Surveyor
Ship Manager
Ship Operator
ICAR Officer
The average salary of a marine engineer lies somewhere between INR 3 – 5 lakhs. Although this salary may vary depending upon various factors including the job profile, experience, merit, and the hiring company.
For more information on this and other research from Brain Checker, please visit our web site (https://www.brainchecker.in) or call us on our National Helpline at +91-9970057774 or fill out the inquiry form https://rb.gy/6b1zpp form and our team will reach out to you shortly. If you liked our article please subscribe to our YouTube channel  https://rb.gy/b5g4er  for more such content. Thank you for reading.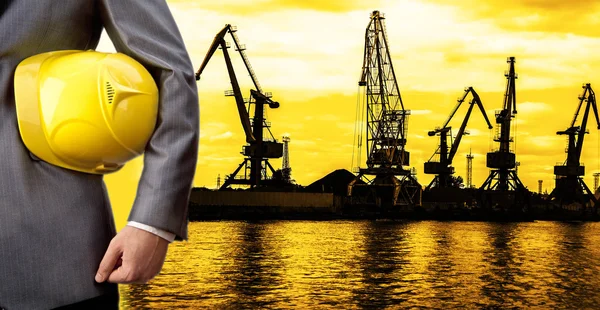 Required Skillset
Apart from an affinity to the oceans and amazing swimming/diving skills, the following are the skills that are required for the field of Marine Engineering:
Reading Comprehension
Knowledge about mathematics, physics, and engineering concepts
Designing skills
Critical Thinking
Effective spoken and written communication
Knowledge about equipment requirement and selection
Co-operation and coordination
Scientific skills
Problem-solving and analytical skills
Quality control analysis
Accurate judgment and decision making
Experimentation and active learning skills
Attention to details
Time management
In short…….a Marine Engineer is "A Jack of ALL trades & Master of……."
Benefits of choosing a Maritime career
Marine Engineering offers countless career benefits
Scope for experimentation: Being an emerging Engineering field, there's a lot of scope for experimentation and innovation. With the constant technological and scientific developments, this scope keeps increasing with time.
High demand in the global market: The global market is extremely fertile towards Marine Engineers with ever-increasing trade relations between various countries.
Lucrative career option: Marine Engineers get placed in some of the top national and multi-national companies. Very often, they get a chance to work overseas. This ensures a bounty of money and other career benefits.
Destinations galore: This field demands professionals travel across the globe to various destinations. Apart from offering global exposure, this field also grants an opportunity to explore the world while you are at work!
Exposure to diverse cultures around the world: Traveling the world includes meeting various people and getting to know their cultures and traditions.
Professionalism and adaptability: As this field has a global reach, professionalism and adaptability lie at their epitome. It teaches individuals to smoothly work in teams with people of diverse backgrounds and adapt themselves to any situations or challenges that may occur during their service.
Adventurous lifestyle: Sailing across oceans is an adventure in itself. And working in this field ensures that you have a thrilling and adventurous lifestyle.
What is the scope of Marine engineering?
Marine Engineering is an emerging field with a massive scope for experimentation and career advancement. The Shipping industry generates a myriad of career opportunities each year that are stable and lucrative. Skilled marine engineers have a rising demand in the global market. A recent report suggests that the employment rate for marine engineers will witness a 12% growth till 2026.
This growth is faster than the average growth seen in all other occupations. Some companies where marine engineers land jobs include Shipping firms, Indian Navy, Shipyards, Engine manufacturing companies, Shipbuilding firms, Ship design firms.
To know if this career option is suitable for you or to find the perfect career path for you please visit or fill the form link given below:
https://form.jotform.com/EVALUATION_CENTRAL/brain_checker_inquiry_form
For more details or talk to us at +91-99700-57774.
Please visit our website and subscribe to our Brainchecker Youtube Channel for more instructional videos on career, education, career guidance. Thank you for reading.
Stay on the Bright Side of life!